The advancement of logistics connectivity and shipment visibility systems has greatly benefited the intermodal, multimodal, and global shipping industries. Although rail shipment has emerged as a cost-effective and high-capacity transportation solution, its adoption has been hindered by the absence of adequate logistics visibility.
The limited visibility in rail shipment operations has discouraged its utilization, creating a significant challenge for the industry.
As global supply chains become more intricate, companies are seeking efficient and innovative methods to transport their cargo, recognizing the crucial role of intermodal transportation in supply chain management. Initially, inland freight transport heavily relied on roadways due to their widespread availability. However, there has been a significant shift over time, with increased investments in infrastructure and integration of other profitable modes of transport, particularly rail, into the supply chain.
In September of the previous year (2022), the U.S. Department of Transportation released a Notice of Funding Opportunity (NOFO) to announce the availability of over $1.4 billion in funding through the Consolidated Rail Infrastructure and Safety Improvement (CRISI) Grant program. Administered by the Federal Railroad Administration (FRA), the CRISI program aims to enhance and modernize freight and passenger rail infrastructure across the United States. These investments are vital for improving the safety, efficiency, and affordability of rail transportation, benefiting both the movement of people and goods. Moreover, they contribute to reducing road congestion and environmental pollution while strengthening the overall resilience of supply chains.
Although rail transportation offers several benefits for freight movement, there is room for improvement in terms of visibility. Many current rail shipment tracking systems lack the capability for companies to effectively connect and coordinate information, hindering their ability to implement corrective measures or take necessary actions to address supplier requirements. Enhancing visibility in rail transportation is crucial for optimizing operations and ensuring seamless coordination throughout the supply chain.
Although rail tracking portals or carrier aggregation platforms can provide limited information on the location of cargo, they fail to address certain critical gaps in visibility. These gaps include:
First to last mile visibility: Rail tracking portals or carrier aggregation platforms do not offer visibility into the storage or in-transit movement of cargo to and from the rail yard or during local delivery.
Load-level tracking: Tracking the train alone does not provide information on whether a specific cargo or rail car is actually present on the train. To achieve comprehensive visibility, item-level tracking is necessary.
Real-time delay alerts: Basic rail shipment tracking systems often lack a real-time alert system to notify companies of delays or deviations. This hinders their ability to promptly take corrective actions.
To address these limitations, businesses require more advanced and comprehensive tracking solutions that provide end-to-end visibility, including first to last mile tracking, item-level tracking, and real-time delay alerts. Such solutions enable companies to enhance operational efficiency and effectively manage their supply chains.
Implementing a robust rail shipment visibility system that offers reliable, accurate, and timely information is essential for detecting delays or idle rail shipments. By having this visibility in place, companies can proactively identify problems and effectively manage issues before they escalate beyond their control. This enables them to take timely corrective actions, optimize their supply chain operations, and ensure the efficient movement of goods by rail.
Real-world illustration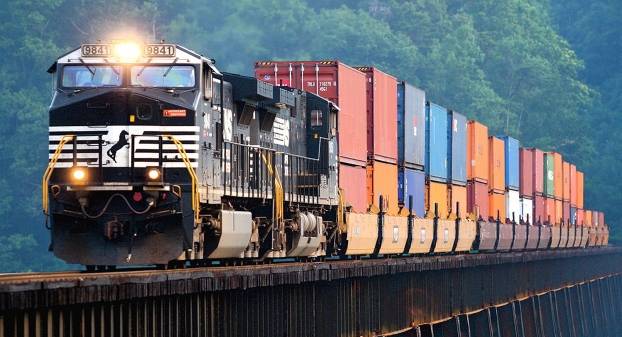 The chemical industry has long grappled with challenges in meeting order fulfillment requirements, particularly concerning the management of returnable assets like railcars. Complex factors such as production, supply, demand, and various variables add to the complexity of supply chain planning, implementation, and costing within the industry. Furthermore, the chemical sector's supply chain must consistently strive to optimize asset utilization and minimize asset downtime to ensure efficient operations.
Railcars play a critical role in the chemical supply chain as they can greatly enhance the overall performance of supply chain operations. Effective railcar management is essential for chemical companies to ensure optimal outcomes. However, without sufficient visibility and accurate estimated time of arrivals (ETAs), it becomes challenging to determine when a railcar will be unloaded at a customer's site or its current status of being full or empty.
A major global chemical producer, with operations spanning over 25 countries, successfully tackled its most significant supply chain hurdle by adopting Roambee's cutting-edge real-time railcar tracking solution. By leveraging the power of IoT sensors, specifically designed for durability in all weather conditions and equipped with advanced data analytics capabilities, solar-powered sensors were installed on railcars. This implementation allowed the company to obtain real-time information on the location and status (full/empty) of their railcars, leading to a remarkable 70% improvement in the accuracy of estimated time of arrivals (ETAs).
Visibility and intelligence
Accurate and actionable visibility, enabled by supply chain intelligence, empowers business owners with valuable insights into the status, location, and flow of goods throughout the entire supply chain. This encompasses everything from sourcing production inventory to the final delivery of finished goods. By leveraging this intelligence, businesses can make informed decisions and optimize their supply chain processes for enhanced efficiency and effectiveness.
With the continuous evolution of analytics platforms and tools, businesses now have the opportunity to leverage data for comprehensive end-to-end visibility across their supply chains. This reliable and actionable visibility encompasses the entire journey of packages, from their origin to the final delivery destination. Real-time data plays a crucial role in enabling proactive decision-making. However, despite the proven benefits of data sharing among manufacturers, vendors, and logistics teams, it is surprising to note that only 49% of businesses currently capture and utilize data in real time.
By harnessing sensor-driven visibility and leveraging reliable data analytics, companies utilizing rail shipping can now benefit from a cost-effective alternative to expensive air or road freight. This advancement enables them to obtain more accurate estimated time of arrivals (ETAs), resulting in predictable delivery times. This level of precision and predictability in rail transportation has never been experienced before, offering a significant advantage to businesses.
In the modern age, effective rail logistics management encompasses various aspects such as continuous tracking of shipment movement, handling route deviations, managing yard detentions, monitoring dwell time at unloading docks, and addressing bottlenecks throughout the transportation process. However, with the utilization of robust predictive analytics platforms, businesses can mitigate and effectively manage these challenges by implementing ongoing monitoring and analysis across all modes of transportation.