EUROPEThe company plans to spend up to a billion euros to organize the delivery of its products by electric trucks, vans or bicycles
Amazon's carbon-neutral delivery of goods is the company's new approach to protecting the environment. Out of love for the climate, Amazon wants to deliver all its goods and packages in electric vans and trucks, bikes or on foot in the future. The American group plans to spend one billion euros on the European market for this.
Amazon's Carbon Neutral Product Delivery Details US-based Amazon wants to spend one billion euros in the European market over the next five years to electrify its delivery and logistical movement of goods. However, as much as 400 million euros are planned for the development of an electrified delivery network in Germany, as announced by Amazon. About 3,000 special electric vans are currently used across Europe to deliver packages, according to Amazon. By 2025, there should be more than 10,000. In addition to more classic delivery vehicles, the company intends to use 1,500 new, innovative electric trucks to transport goods through its goods centers, a third of which are in Germany. It is also planned to create and develop a network of charging stations for these trucks and other vehicles throughout Europe. The electrification of trucks is a new upcoming trend for our world. Soon, many global corporations will switch to this mode of transport due to environmental considerations. For example, Amazon itself recently received the first batches of electric trucks from the automaker Volvo.
And last week, Tesla CEO Elon Musk announced that major food giant PepsiCo will still receive the first batch of electric trucks by December 1, 2022 to deliver its goods across America.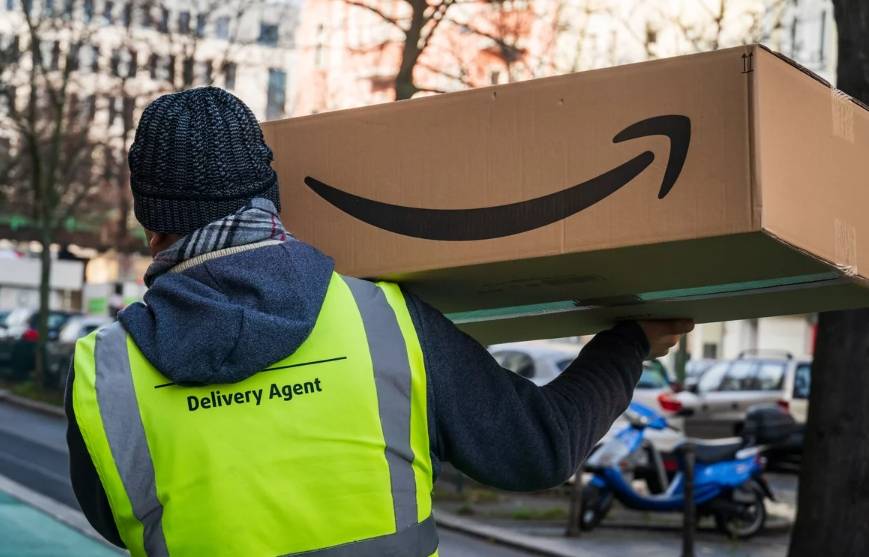 How Amazon is protecting the planet Amazon aims to reduce net carbon emissions to zero by 2040. According to the announcement, the decarbonization of the transportation network is one of the most challenging areas, CEO Andrew Yassy said. "Achieving zero emissions here will require significant and sustainable investment." In major cities, Amazon wants parcels to be delivered more often on foot or on a dedicated bike to reduce the use of vehicles.
In addition, Amazon has also built environmentally friendly power plants. In 2025, it is planned to launch a wind farm in the North Sea with a capacity of 350 megawatts.